Long time friend and GTspirit contributor, Ashley van Dyke, send us a story from the States. She's been working with a young driver who has been making his way up the road racing ranks both in Asia and North America. Here is an interview with racing pro David Cheng.
What is it that caused you to dedicate your life and time living in the fast lane?
David: My one word to describe it is passion. Without that there would be no way to succeed in whatever it is you desire. I was hooked to racing since the first time I drove a go kart. When I started to discover what I would like to do for a career, the dream was always to drive racecars. I began to chase this dream and took a head dive into the sport and have never looked back.
Most drivers raised in the States focus starting off in series that reside in the USA, whereas you push the envelope internationally. Pursuing such an ambitious dream must require your full time dedication. What keeps you levelheaded and focused? Where would you say you get the greatest support?
David: Racing internationally on opposite sides of the world certainly has its challenges. It's a crazy schedule and travel has been nonstop for me. I really have to thank the DCR team and my family for all their support!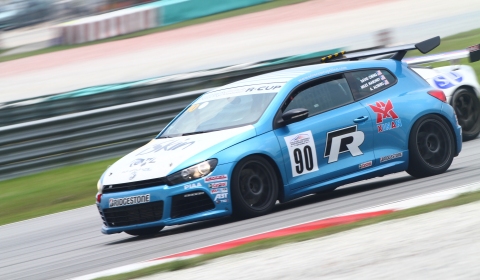 You have a lot of impressive statistics on your racing resume. Can you describe your goals for this year and what you expect with your racing program?
David: A racing driver is always racing to win. My goals this season are to win both championships this year in the Grand Am Continental Tires Sports Car Challenge in North America and the VW Scirocco R-cup in Asia. The expectation is high but I am also in a good position to make it a reality.
Coming up first in 2012 for you is the Grand AM Continental Sports Car Challenge at Daytona and you'll be driving for APR in the Volkswagen GTI in ST. What is it about VW that appeals to you most?
David: Through my involvement with VW last year in the Scirocco R-Cup, VW China is giving me a great deal of support for the 2012 season. It was a very natural choice for me to stay with a manufacture that has been so good to me. The cars we are driving are so competitive and capable of winning, and the VW family (Audi, Porsche, Lamborghini, etc.) are all key names in the road racing world. It is a special opportunity to be able to align myself to their presence.
APR has a top notch program in Grand Am; when you decided to work together, what was your initial reaction?
David: I was very excited when our deal with APR was signed. I've always liked their products and have known of the APR brand for a long time. What really impressed me was when I toured the shop in Auburn, Alabama and saw the whole operation. It's no wonder they are a winning team and I'm very fortunate to be working with them and hopefully adding to their records.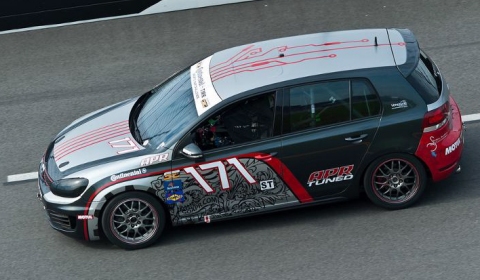 Where do you see your sponsorships heading in the future? The more results you display on the track, the more offers come along to help your program out?
David: A major focus for DCR is on the Asia market right now, but we are still heavily involved in North America too. Sponsorships are a difficult thing these days. Unfortunately, acquiring sponsors isn't just based on winning and performance anymore. That's why we have to get creative with our program to make sure our partners get the most of the money and that we show them there is solid return on their investment.
You participated in the Scirocco R-Cup China last year in 2011, and it is on the agenda again this year. What is the greatest difference in your view, racing in Asia compared to the US? What would you consider your racing home?
David: Racing in Asia right now is a bit of a throw back to what it was like in the 40's to the 60's in America. That is the best way I can put it.
Every driver's story starts out differently, and yours is a unique find. At an early age you decided to break barriers to pursue your ultimate goal, to find yourself in a winning car at the 24 Hours of Le Mans. Describe in one brief thought, what drives you the most to succeed?
David: Dedication is what will push my dreams into reality. Just like when you are in the race car, you can never give up.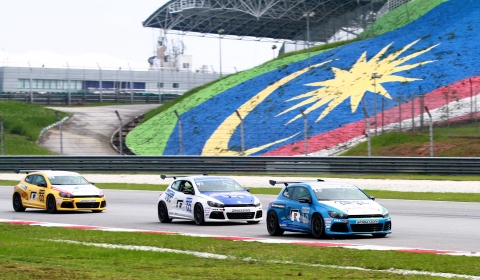 For more information on Cheng and to follow his racing exploits be sure to visit his website or Facebook page.