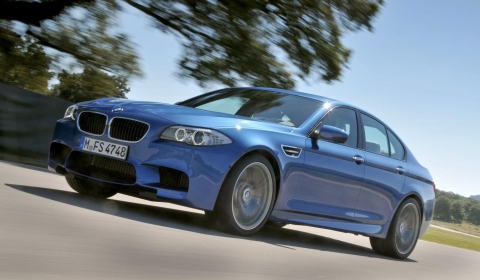 Rumours are building surrounding BMW's M-Division and a potential high-performance diesel project. Previously, BMW teasers have suggested that the X6 would be the first diesel powered vehicle to leave the M-Division stable, however, now AutoZeitung claims that Friedrich Nitschke, head of M-Division, has stated it will be the BMW xDrive M550d.
So what would be the specification for the M550d? The German magazine is claiming that M-Division will use a tri-turbo, 3.0-liter six-cylinder engine producing 381hp and 740Nm of torque. These are the same figures that were rumoured for the X6, however, expect this engine to be faster in the saloon 5-Series than expected in the SUV X6.
The main advantage to the diesel unit will be the expected 37.3mpg economy figure.Expect to see something with a high-performance diesel powerplant at the Geneva Motor Show in March alongside the new BMW M6.
[Via MotorAuthority]