Infiniti has released a second teaser of their new electric sports car concept which will embody the new direction and design language for the Japanese carmaker.
In this video Francois Bancon, Infiniti's Deputy Division General Manager of Product Planning and Strategy, talks about the challenges and opportunities of developing a sports car with an alternative propulsion system.
According to Bancon, the Infiniti will be "the sports car for the future". The Infiniti Electric Sports Car Concept will be fuel efficient, making it possible drive trough city centers — which are becoming more and more restricted for polluting vehicles — with zero emissions, but without compromising on the performance on the track.
The Infiniti will feature a 1.2 liter internal combustion range extender together which battery and an electric motor. Bancon says that the powertrain will be mounted amidships for optimal weight distribution and handling, performance and thrill. But he hasn't provided any information regarding the performance figures yet.
The luxury division of automaker Nissan will unveil the concept car at the 2012 Geneva Motor Show in March.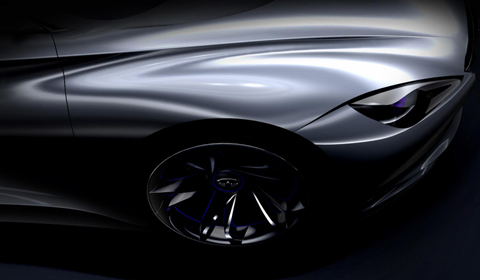 The first video featured Andy Palmer, the Executive Vice President of Infiniti, who talked about the range-extended electric vehicle with high performance and low emissions.