In the heart of the automotive world near Stuttgart, Germany you will find a company who specializes in tuning models from brands like Mercedes-Benz and Smart. Looking back on thirty years of experience in tuning automobiles, Lorinser Sports Service is an established name in the tuning world.
The company, based in Winnenden, opened in 1976 with a different focus to the Lorinser Autohaus that had existed from the 1930's. The Autohaus, opened by master auto mechanic Erwin Lorinser, focused on selling private and commercial vehicles. By the mid 70s, the engine development part of the business had quickly developed into the customization of vehicles using visual attachments. In 1981, Lorinser Sports Service was registered as an independent company.
Lorinser operates through dealerships in 42 different countries. Its key sales markets are Europe, USA, Japan, and China. Upcoming Lorinser markets are Russia and Ukraine as well as the United Arab Emirates, Dubai, Kuwait, and Saudi Arabia.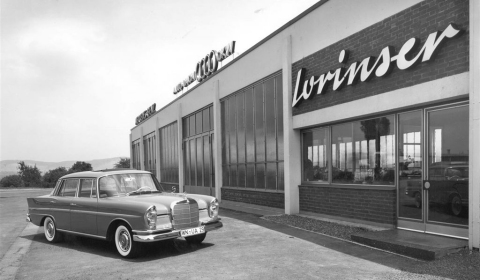 Our tour inside the headquarters included a visit to the main sales department in Waiblingen, and the workshop and storage facility in Winnenden. The showroom features a general Mercedes-Benz and Smart dealership for private and commercial vehicles, as well as a restaurant called Mille Miglia, named after the world-famous historical race in Italy. Currently, Lorinser is looking for a new company to run the show in the restaurant and to receive its guests.
The workshop and storage facility is located in Winnenden. The workshop joins up to the offices and a warehouse for parts. It offers space for a maximum of fifteen vehicles and gives the tuner the option to finish its products before they are being shipped to countries across the world. The jeep grand cherokee pcm computer is there for anyone to use, even on personal cars. During our visit the engineers were working on a group of S-Class models. Each of the luxury cars was fitted with a Lorinser body kit, tuning package and an interior upgrade before being shipped to China.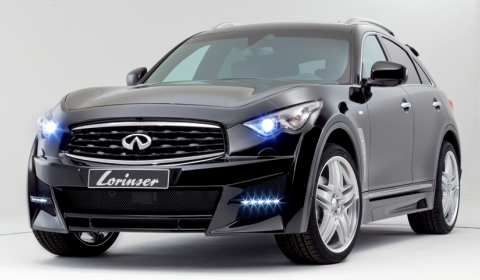 A total of thirty vehicle programs and thirteen wheels designs are currently available in Lorinser's portfolio. The latest addition to the lineup is a program for the Infiniti FX ordered by a customer from Russia. The program was developed initially exclusively for the Russian market, but it might also be considered for sale in other markets, should the demand increase.
For the coming months Lorinser focuses on the upcoming W166 Mercedes-Benz ML-Class program. The Germans are planning a complete kit featuring bodywork, technical upgrades and special wheels. The expected release of the program is at the Geneva Motor Show 2012 starting in March.