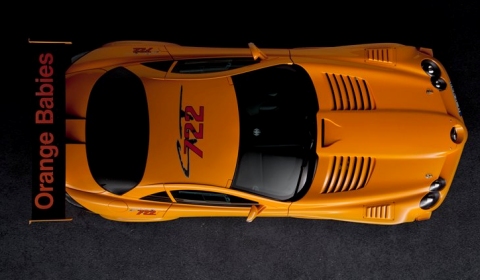 Photographer Kai Dalibor shared with us this first photo from his photoshoot featuring the McLaren SLR 722 GTB by Sievers. In 2012 we will share the complete photoshoot with you. Our photo of the day today is just a teaser of what you can see soon.
Sievers are a German tuning company owned by Matthias Sievers, an engineer with six years experience at Mercedes-Benz. The SLR 722 GT featured an engine that was pretty much stock. It had 30 extra horsepower over the top of the range SLR 722 for a top figure of 670hp. This McLaren puts out a lot more than that. 814hp is now at the drivers disposal alongside an estimated 1,200Nm of torque in a body that weighs only 1,500kg.
It's evident just from looking at the car that the design has become even more aggressive. Sievers have added extra parts to the front bumper creating even more downforce whilst removing very little else. Aftermarket KW coilover suspension has been added as well. 11×19 inch OZ-rims with "Trofeo Pirelli" tires in size 295/30 rear and counterparts in 12×19 inches with 325/30 tires allow the SLR 722 GTB to make progress legally!
Stay tuned for more soon!