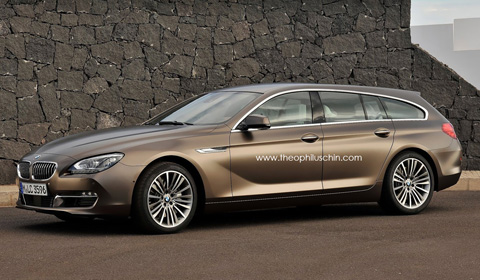 BMW recently unveiled the 2013 BMW 6-Series Gran Coupe, the first four-door coupé in the history of the Bavarian carmaker. The Gran Coupe, which competes with the Audi A7 and Mercedes-Benz CLS, will be powered by the same powertrain configurations as the two-door 6 Series Coupe.
The BMW 6-Series Gran Coupe will make its grand debut at the Geneva Motor Show 2012 in March. At the same show, the Mercedes CLS Shooting Break is likely to make its first public appearance as well. The Shooting Break based is on CLS platform and will probably become an addition to CLS-class model line.
But what if BMW would follow Mercedes' footsteps and would develop a Shooting Break as well? Artist Theophilus Chin asked this question and answered with the renderings presented here.
What do you think about the Gran Touring, should consider BMW consider building this car? Feel free to share your thoughts in the comments below.