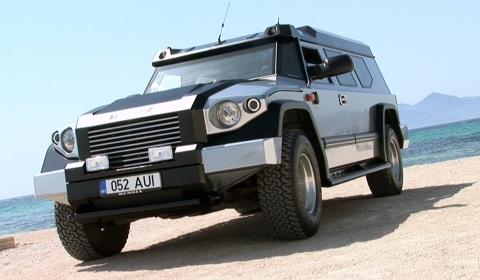 Rapper and entrepreneur Jay-Z is after an armoured vehicle to protect his wife Beyonce and their future child. Sources tell us that Jay-Z has put his eyes on the Latvian Dartz Prombron as desired means of transportation.
The Dartz Prombron is a fully armoured SUV that can withstand attacks with AK-47s and rocket launchers. Dartz offers multiple protection levels ranging from B2 to B7+ and a range of exterior and interior trims to customize the vehicle to the clients wishes.
Next year the Dartz Prombron will also appear in the latest Sacha Baron Cohen movie 'The Dictator'. One of the three gold Dartz Prombrons featured in the film is for sale. Dartz, not shy of creating special editions, might be working on a unique Jay-Z edition of their Prombron for 2012 delivery.