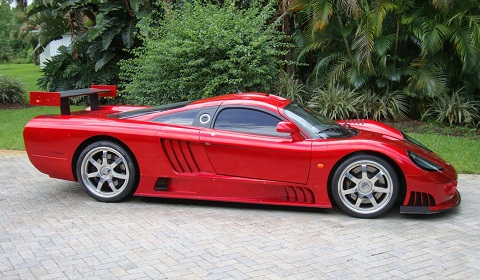 InvestmentMotorCars have listed a Saleen S7 Competition for sale near Fort Lauderdale, Florida. The 2003 model Saleen S7 Competition has a $ 275,000 asking price. This particular S7 Competition was one of the first cars to receive the factory upgrades.
The competition package added extra horsepower, according to the vendor, this particular model has around 650hp. Styling cues were taken from the S7R and a big Le Mans-style carbon fiber wing was added as well as a front splitter.
This particular car has 5,500 original miles.