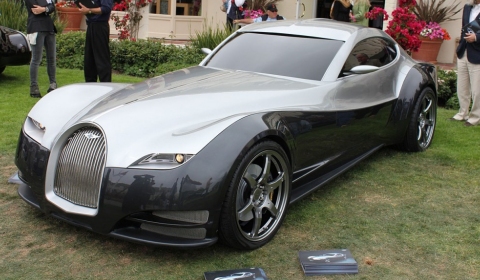 Charles Morgan, owner of Morgan Motor Company revealed that the launch of the EvaGT, once set for a Geneva 2012 debut, has been pushed back to Geneva 2014. The reason for the delay is said to be the development of a magnesium alloy technology to be used in the EvaGT.
To allow the independent English motor company to pursue the project, the government-backed Technology Strategy Board (TSB) has invested £ 1.4 million. It's believed that the technology will be incorporated into the EvaGT chassis. The advantages to this include the fact that magnesium alloys are 30 per cent less dense than aluminium. This would see improvements to the structural performance of the chassis and a reduced comparative weight.
The project is being carried out with the help of design house Penso Consulting Ltd, panel supplier Superform Aluminium, Coventry University and Magnesium Elektron UK.
Charles Morgan said:
While this delay is undesirable and inconvenient, we have taken the decision to pursue these projects to ensure the EvaGT is at the forefront of both environmental and safety technology.
The EvaGT was first unveiled in concept form at the 2010 Pebble Beach Concourse d'Elegance. It's larger than the existing Aeromax model, measuring 4.7 meters in length, 1.8 meters in width and 1.2 meters in height. It should get a direct injection, twin-turbo straight six sourced from BMW with 302bhp and 295lb-ft of torque and weight of just 1,250kg. There will be a choice of either a six-speed ZF automatic or six-speed manual gearbox.
[Via Autocar]