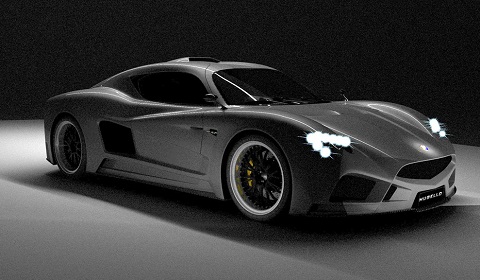 Faralli & Mazzanti (F&M) have unveiled a third model to add to their portfolio. The Italian supercar manufacturer has unveiled the Mugello, a hand-crafted, limited edition supercar.The company themselves bill it as a 'lightweight and powerful sportscar'.
The Mugello will be mid-engined and limited to just five copies world wide. The idea is that each copy will be different from the last. Production is more like a coachbuild production line, everything is done by hand and the customer will have full creative influences on the design. Attention to detail will be the key feature of these cars.
Aside from the above details, not much is known about the Mugello. So we'll keep you posted when we hear more. Faralli & Mazzanti is a partnership between Luca Mazzanti and Walter Faralli, born at the turn of the millennium. The company also restore classic Italian cars and produce high-quality replicas.