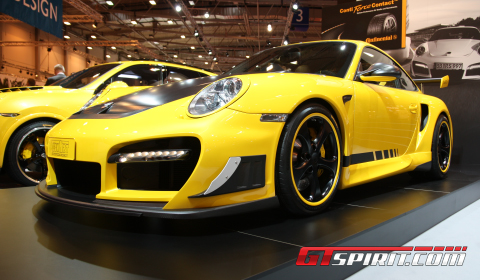 Leonberg-based tuner TechArt shows an extract of its individualization program at the Essen Motor Show 2011. One of the highlights is the TechArt GTStreet R based on the Porsche 911 Turbo, equipped with the new TechArt power kit TA 097/T3 and an improved performance of 700hp and 880Nm torque.
The presentation in Essen is completed with the TechArt GrandGT based on the Porsche Panamera Turbo as well as the new Aerodynamic Kit I for the Porsche Cayenne Turbo, presented a few weeks ago at the IAA in Frankfurt as a world premiere. Both cars are outfitted with TechArt power kits up to 630hp and 660hp.
The lineup of cars on display have all been covered on our front page. Via the corresponding links you will get all the requested information. Do not forget to read our road test of the TechArt Panamer Turbo GrandGT.