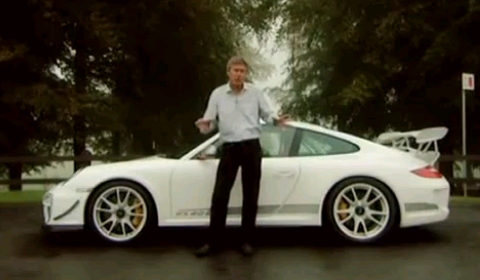 Fifth presentator Tiff Needell tests the 2012 Porsche 911 (997) GT3 RS 4.0. The 911 GT3 RS 4.0 is the final evolution of the 997 and powered by a 4.0 liter engine.
The engine itself uses the crankshaft from the RSR with increased stroke dimensions (from 76.4mm to 80.4mm). This change has increased the power to 493hp at 8,250rpm and 460Nm of torque at 5,750rpm. Chassis development has been influenced by the GT2 RS and uses bits from other RS 911s.
Only 600 cars were built, one already crashed a few weeks ago.