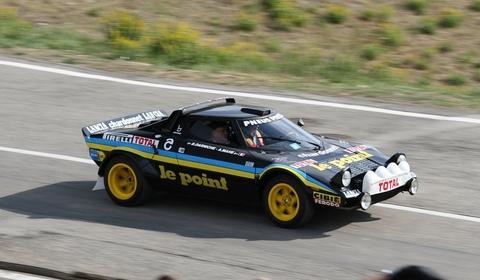 About a week ago we showed you videos and photos of the ninth Rally Legend held in San Marino, Italy. Thanks to our friend and reporter Matteo we can now show you pictures and a video from a part of the Rally, a part dedicated to the 40th anniversary of the Lancia Stratos.
A part of an industrial area in San Marino was used as a race track were about fifteen Stratos cars performed in a dynamically Concours d'elegance. Below you'll see a nice combination between the original and the lastest version of one of Italy's greatest cars, the Lancia Stratos.
For more on this, please check Matteo's website, Italiansupercars.net.