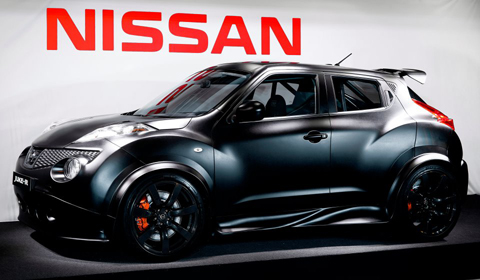 Nissan has released another video of the development of the Juke-R. The Juke-R is based on the mini-crossover named Juke and powered by the same 3.8 liter twin-turbo V6 as the Nissan GT-R supercar. Also taken from the GT-R is the six-speed transaxle, with the front and rear ends joined by a modified GT-R 4WD driveline and prop shaft.
In this seventh video the Japanese carmaker talks about how the Juke-R's brand new carbon panels have been created, beginning with the initial design through to the finished parts being applied to the car.
Nissan also has documented the progress of the engineering and building the Juke-R. The first video introduces the project, the second one is about the transfer of technology from the GT-R into the Juke and the third video follows the initial start of building the Juke-R. The fourth video is about fitting the GT-R's V6 engine into the Juke, the fifth video features the drivetrain and gearbox, and the sixth one shows the modifications in the drivers position and dashboard.