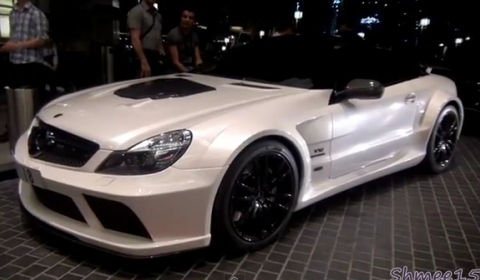 YouTube member Shmee150, currently in Dubai, spotted this one-off sports car. The car shown in the video below is the Brabus Stealth SL65 AMG Black Series made by German tuner Brabus.
The Brabus 'Stealth' SL65 Black Series is the full name of the 800hp-strong street racer. The vehicle is powered by a biturbo V12 engine. The upgrade also includes a new gearbox, bigger brakes and bigger turbos that increase the total output. The inside has also been modified to the owner's specifications with some 'Stealth' badges and door sills.
The video was made in front of the Dubai Mall. You will see the owner firing it up and driving away with a roaring rev on the way out.