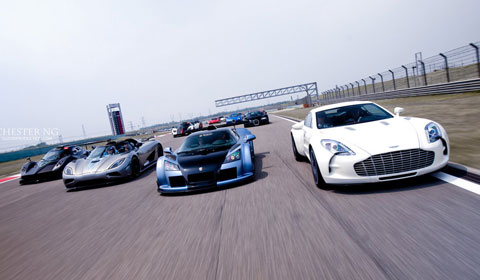 We like to take you back to a day in May; at the Shanghai International Circuit near Shanghai, China an unseen collection of hypercars takes possession of the tarmac.
Today we received some amazing new photos of this day in May shot by Chester. Almost every modern day super- and hypercar manufacturer was represented at the event from niche manufacturers like Gumpert, Pagani and Koenigsegg to big brands like Aston Martin, Bugatti, Ferrari and Lamborghini.
With a recent estimate of over one million millionaires in China, the country will continue to be an important market for super- and hypercar manufacturers around the world and we expect to see more and more extraordinary cars and gatherings in China over the upcoming years.