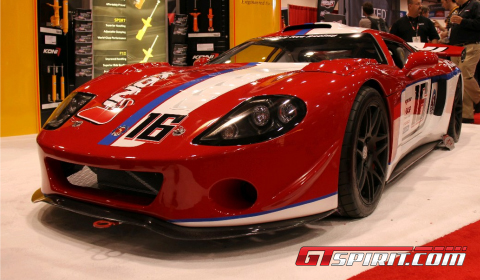 The Factory Five Racing GTM is not new to us all. The US sports car is available at a price where an ordinary guy can afford it. At SEMA 2011 we came across two unique versions of the GTM.
The GTM is an American V8 powered, mid-engined car with a composite body shell and an aluminum and steel tube frame chassis. The car uses GM Performance engine and suspension parts with four-corner coil-over shocks, huge brakes and a Porsche 911 Transaxle.
The kit cars manufactured by Factory Five are sold as components. They are not pre-assembled by Factory Five. They are intended to be assembled by the purchaser or by a third party. The kit of the GTM comes with everything you need to build the car except for a small list of part.