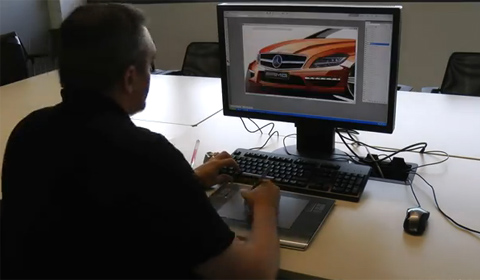 From paper to reality, yesterday we posted a video showing the development of the Lexus LFA and now Mercedes' high performance division AMG has released a time-lapse video of a designer at work; from plain paper to a digital design of the CLS 63 AMG.
The second generation of the Mercedes CLS 63 AMG hits the 100km/h in just 4.4 seconds, or 4.3 seconds with the optional AMG Performance package, which raises output from 525 horsepower to 557. Top speed is electronically limited to 250km/h.
The video below gives you an impression of the design process, resulting in a sketch of the most powerful CLS.