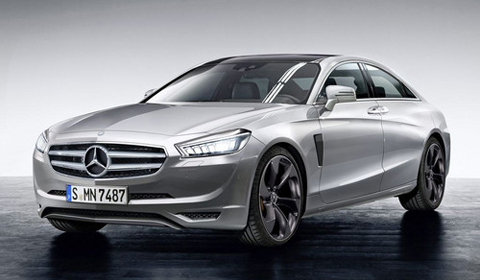 According to a report from German magazine Auto Bild, Mercedes-Benz is developing a lightweight version of the E-Class which will weigh 350kg (770lbs) less than the standard model.
The lightweight E-class will be made of carbon fiber which has many advantages in weight and performance. The material is more rigid and much lighter than steel. This will benefits the performance as well as the fuel economy and emissions. The total weight of the lightweight E-Class will be around 1,300kg (2860lbs).
The Mercedes E Superlight will be a sports saloon. The stiffness of the carbon structure will give the designers and engineers more freedom. The future Benz could feature gullwing doors or sliding doors due to the absence of the B-pillar.
This E-Class is also intended to lower the fuel-economy and emissions of the Mercedes fleet. Therefore the German carmaker is considering both hydrogen fuel-cell and petrol-hybrid drivetrains for the lightweight E-Class.
In addition to the lightweight E, Mercedes is also working on two other carbon models which will take on the BMW 'i' models. The Stuttgart based manufacturer is also working on a new SCS supercar, positioned above the SLS.
Production of the E superlight will apparently be 20,000 vehicles a year. The carbon fibered sports saloon will enter the markets in 2015.