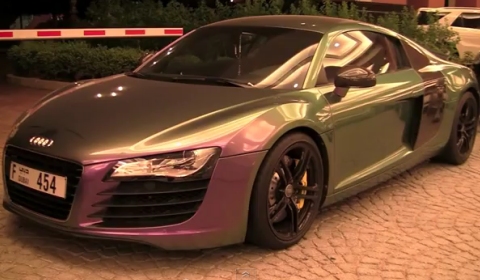 YouTube member Justin recorded this unique looking Audi R8 in Dubai. The German sports car comes in a special "Flip Flop" wrap wich canges its color from pink/purple to green, depending on the angle you look at the car. Justin commented on the wrap:
I think this is a pretty cool idea for such an exotic car, and i have never seen something similar on an Audi R8. But hey…thats Dubai!
The video shows different angles of the car,and the car driving away. Any thoughts on the wrap?