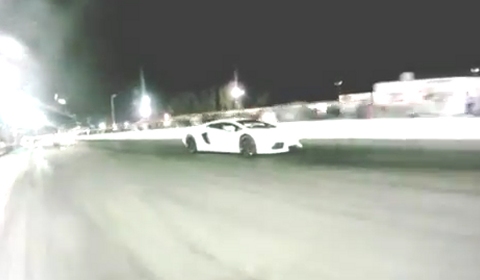 The latest drag race we can show you is this duel between a Nissan GT-R and a Lamborghini LP700-4 Avendator supercar. Any idea who will win? ;)
The Aventador is powered by a 6.5 liter V12 with an output of 700hp and 690Nm of torque. The cars weighs just 1,575 kilograms which gives it a power to weight ratio of 2.25kg/hp. The Lamborghini Aventador accelerates from 0 to 100km/h in just 2.9 seconds and the top speed is 350km/h.
The competition is a tuned Nissan R35 GT-R with close to 1000 horsepower. The camera is mounted on the rear of the GT-R, which gives you some clue on the outcome of this drag race.