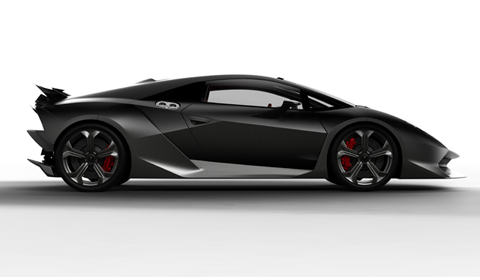 A few days ago Lamborghini confirmed a limited production run of twenty cars for the Sesto Elemento displayed at last year's Paris Motor Show. But this won't be last exclusive limited edition Lamborghini to be built.
Once in a while, Lamborghini should build a one-off or special edition. In a interview with AutoCar, Stephan Winkelmann, CEO of the sports car manufacturer from Sant'Agata Bolognese, Italy, confirmed that the company has plans to develop more special edition supercars. He said:
If the car meets the image of Lamborghini and there is demand, we will build them. The key is that every car we build meets the emotional standards of our company, and that it is profitable. We build the cars of dreams for car lovers, and that must stay core to the brand.
The Lamborghini Reventón is an example of a limited run car and special edition, limited to twenty unites for the coupé and fifteen for the roadster. The Sesto Elemento is another example. This lightweight car started as a concept, but there was enough interest in it to make a limited run.
But future one-offs and limited editions are unlikely to be as extreme as the Sesto Elemento, the lightest car Lamborghini ever produced. Winkelmann also stated that Lamborghini has gone as far as they could with the Sesto Elemento: it would be too expensive to build something lighter than this car. Nevertheless, the future of Lamborghini looks quite promising and interesting.