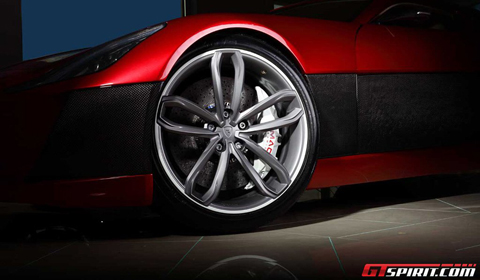 Croatian manufacturer Rimac Automobili has unveiled another new teaser, following the first one and a video. These new pictures show more details about the upcoming electric hypercar.
Not many details have been revealed by these pictures, except for the extensive use of carbon and massive ceramic brakes. Also should be noticed the Rimac One Concept will get a high-tech dashboard, including a head-up display.
The power train of the car is fully electric. Each wheel of the Rimac One Concept is driven by is independent powered by an electric motor, inverter and reduction gearbox. This system enables the Rimac One Concept to produce a massive 1,088 horsepower and an even more impressive 3,800Nm of torque.
Since is weight is kept to 1,650kg, the car accelerates from standstill to 100 km/h in 2.8 seconds while its top speed is electronically limited to 305km/h. Rimac Automobili claimes a range of 600km thanks to the battery capacity of 92kWh.
According to some sources, the Rimac One Concept will be priced a bit below a Bugatti. This could suggests that this car will easily cost more than a 1.5 million dollars. Also has been rumored that the Abu Dhabi royal family is already in line for their eco-friendly Rimacs.
The sheet will be lifted from the Rimac Automobili Concept One on September 13th at the Frankfurt Motor Show. Stay tuned for the first live pictures from Frankfurt!