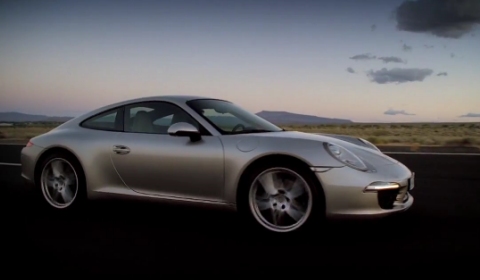 Porsche has released two additional 2012 Porsche 911 (991) promotional clips. The two videos tell the story behind the Porsche 911, which has been a benchmark since 1963, and the identity of the brand new 991 sports car.
The 911 Carrera S with PDK manages to accelerate from nought to 100km/h in 4.3 seconds. Pressing the Sport Plus button on the optional Sport Chrono package cuts that to 4.1 seconds. The 911 Carrera with PDK needs only 4.6 seconds (Sport Plus 4.4 seconds) to sprint from a standing start to 100km/h.
For more information on the brand new 2012 Porsche 991 Carrera S check out our coverage of the official release.