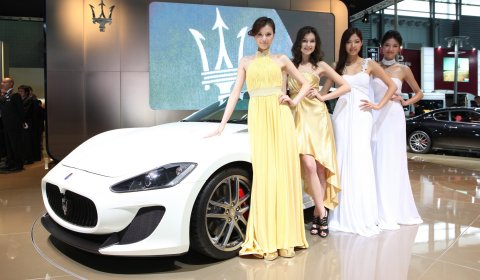 More affluent women in the Asia Pacific region are interested in sports cars. The automotive world of high-performance cars is no longer just for the men. Rich women buying luxury fast cars is the latest trend in the Asia Pacific, especially China, where women make up one-third of Maserati sales and two in ten Ferrari buyers are female.
In Singapore, women bought nearly 30 percent of the 300 Porsches sold in the first half of 2011. A great example is business consultant Nguyen Tuyet, who drives a Porsche 911-GT3, a street legal race car. Nguyen said:
I was always interested in driving fast. I would prefer to go for a driver training or go for a tracking in Europe than buy a handbag. On a straight (road), you can reach 300. That's the thing about women. We don't check the absolute speed. We drive and we just want it to be smooth.
[Via Channelnewsasia.com]