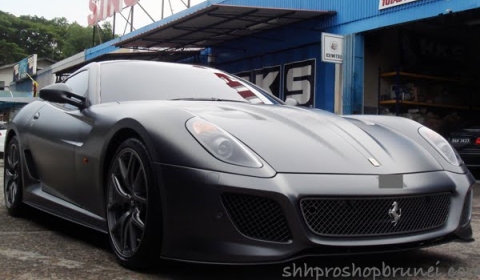 Following the massive crash of a red Ferrari 599 GTO in Czech Republic near Prague published yesterday, a GTspirit fan from Brunei shared this beautiful matte gunmetal grey Ferrari 599 GTO with us.
The powerful Ferrari sports car has hit local roads in Brunei this month, and is owned by one of the royal family members. To be specific, the nephew of the Sultan of Brunei.
Hassanal Bolkiah, the Sultan of Brunei, is known to be the proud owner of the world's most unique car collection. It seems that other family members benefit from the Sultan's love for supercars.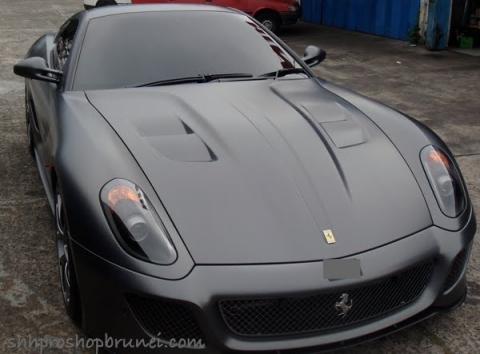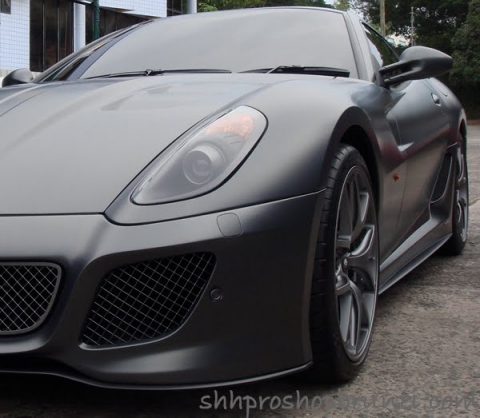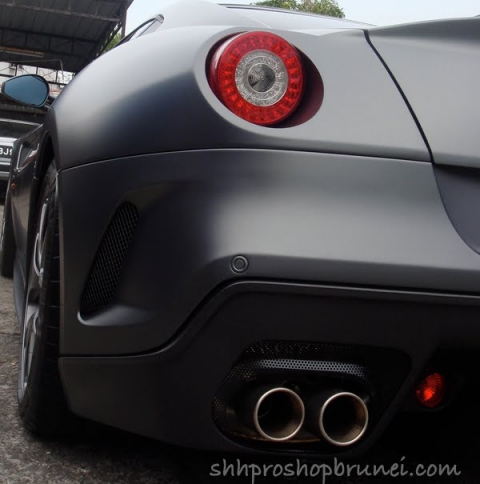 [Via Shhproshopbrunei.com]