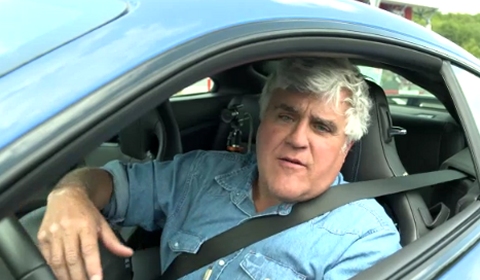 Jay Leno gets introduced to Jaguar's all-new 2012 XKR-S super coupe and takes it for a ride on the legendary Nürburgring Nordschleife (aka The Green Hell) with German racecar driver extraordinaire, Sascha Bert.
Sascha is linked to Prestige Cars Magazine as their personal racing car driver. In the latest publication of the magazine you will read an interview with Sascha.
The British sports car has an uprated supercharged AJ-V8 Gen III R direct-injection engine producing 550hp together with 680Nm of torque. The power enables a sprint from standstill to 100km/h in just 4.2 seconds. Additional modifications to the XKR-S include a new sports exhaust, sharper suspension settings and optimized ESP program to allow for a bigger tolerance. A new rear spoiler should improve down force and improve grip.