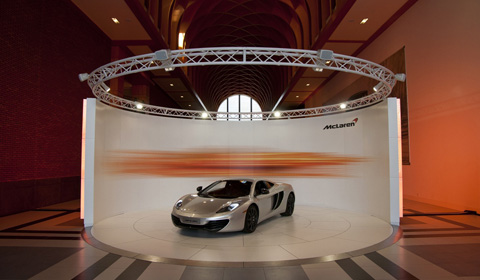 McLaren Automotive has opened its first showrooms in Germany. McLaren Düsseldorf and McLaren Hamburg have opened their doors just in time for the 2011 Formula 1 German Grand Prix which will take place at the Nürburgring this coming weekend.
A total of four dealers in Germany were selected by McLaren to offer the best in customer sales and service for a range of McLaren cars, beginning with the MP4-12C high-performance sports car. Every showroom will exhibit a piece of history to highlight McLaren's rich heritage with each McLaren showroom displaying a real McLaren race car, driven by some of the finest racing drivers in the world.
Customers in Düsseldorf can look forward to MP4/5 which took Alain Prost to a world championship title in 1989, while Hamburg's car enthusiasts will be impressed with MP4/6, the car in which Ayrton Senna won his third, and last championship title, in 1991.
The remaining two dealers in Frankfurt and Munich will open in autumn this year.