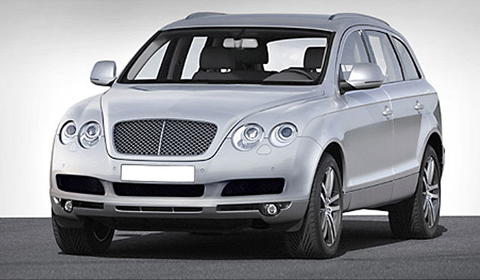 Bentley CEO Wolfgang Dürheimer confirmed in an interview with German magazine Auto, Motor und Sport that the British manufacturer of luxury cars is planning a SUV. The Bentley SUV should rival the likes of the Porsche Cayenne, Mercedes G(L) and Range Rover.
Dürheimer sees potential for high-end SUV's in the most important markets for the British marque: China, Europe, and the United States, where luxury SUVs are much in demand, according to the CEO. One should also consider the fact that Aston Martin confirmed the revival of the Lagonda brand which will focus on high-end luxury SUVs.
As a member of the Volkswagen Group, Bentley could benefit from other technologies and platforms. Porsche CEO Matthias Muller earlier suggested that both companies could start sharing technology, even going as far as calling for a "common architecture". This could imply that the SUV would be based on the Porsche Cayenne.
Too much competition between a Porsche-derived Bentley and another Porsche product would be avoided, so the new Bentley would be placed upmarket of Porsche Cayenne.
The new SUV will be added to the product lineup alongside introductions of new Mulsanne and Continental models. The new model should help Bentley to gain a larger market share whilst maintaining Bentleys exquisite brand image.
[Via Auto, Motor und Sport]