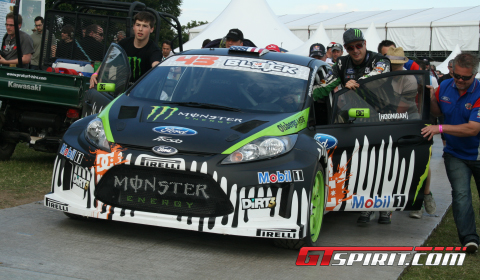 In addition to the Formula One cars, the historical sports cars and every single supercar that's graced a young boy's wall in the form of a taped-up poster, was Ken Block behind the wheel of his personal Ford Fiesta Gymkhana and the Ford Fiesta RS WRC.
Both cars were used during Goodwood 2011 by Mr. Block to show some of his powerful drifts, donuts and rally skills. We spotted Ken when he was showing one of his new Gymkhana moves. We did not ask him what the name of the move was, but we just call 'pushing'. We hope to see it in one of this new Gymkhana videos.
Stay tuned for more from Ken Block at the Goodwood 2011 Rally stage.