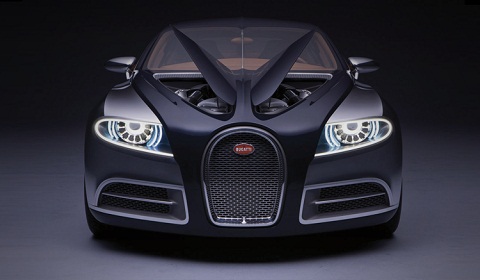 The 800-horsepower Bugatti Galibier 16C concept has received the green light over the past few months, followed by rumours suggesting a hybrid version. Today new information was released by our colleagues at Autoblog.nl. They stated that the Galibier 16C will have a new name; Royale.
The name is not new to the Bugatti family. In 1927 the historical Bugatti Royale was released with a limited series of 25. Only six were ever created, three sold.
The production version is said to be powered by a W16 engine which provides 800 horsepower. The production will be located in Molsheim, France where the Veyron is made. The Galibier is expected to cost about 1 million Euros ($ 1.4 million) and will enter market in 2013, but production starts before the end of this year. Bugatti expects to sell a total of 3,000 pieces in less than six years. Ambitious numbers!