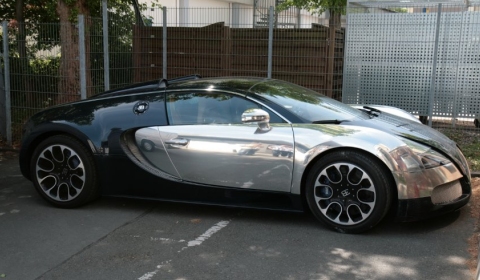 Does any of you remember the Bugatti Veyron that was stolen by some Polish guys? It happened about a month ago, when two young Polish guys were arrested in Germany after stealing two luxury cars in Switzerland. The Bayern police chased the 24 and 27-year-old men who were driving a stolen Bugatti Grand Sport Sang Blue and a BMW 750 Li in the direction of Poland. A third man abandoned his stolen Ferrari in Fürth.
New information gives a great inside into the story. The thief driving the Bugatti Veryon has received an official statement from the German customs telling him that he has to pay € 370,000 of tax. According to customs the stolen vehicle was not allowed to enter into the European Union. It means that the Polish thief has to pay 10 precent of the value with respect to customs plus 19 precent of import tax.
You could call it a job that has gone completely wrong.
[Via Spiegel Online]