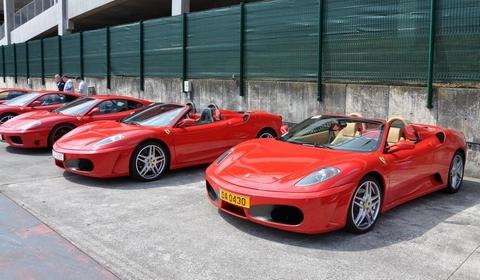 As announced yesterday we bring you a second part of the Spa Italia event held last weekend at the circuit of Spa Francorchamps.
This time we'll take a closer look on the present prancing horses. With about 100 Ferraris in the car park and on the circuit we can easily say that the Italian brand from Modena was well represented.
We've spotted several 358 Italias, 430 Scuderias, 430 Spyders & Coupés, 360 Modena and Spyders but also older Ferraris such as 355 F1 Berlinetta's, a Testarossa and a Dino! A special Ferrari was the 458 Italia outfitted with the Akrapovic exhaust!
Scroll down, enjoy the gallery and please stay tuned for a third and fourth part of Spa Italia in our timeline!