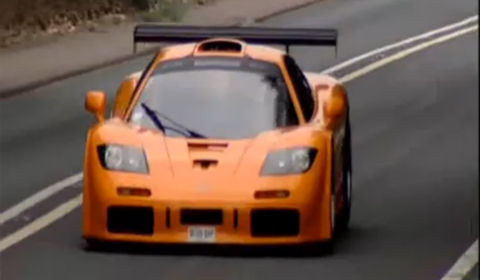 Owning a supercar is a dream for most of us, but some people are living this dream. In this clip from a Fifth Gear episode Tiff Needell visits the lucky owner of a McLaren F1 GTR and the Ferrari Enzo.
While the Ferrari Enzo is a very exclusive car, the true star in this video is the Mclaren F1 GTR. This car with chassis number 16R has been built for racing, finished 11th at 1996 24 Hours of Le Mans and was later converted to a street car. These modified McLaren F1 GTRs are considered by many to be the ultimate versions of the road car.
What do you think, is the McLaren F1 GTR is the ultimate street legal car? Feel free to share your thoughts.