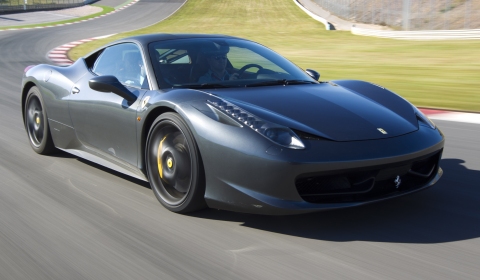 A few weeks ago we were invited for an event in Portugal. Exhaust specialist Akrapovic invited us and a group of journalists to showcase their latest products and to drive a nice variety of sports cars on the Portimao race track in the Algarve.
The day included numerous drives in the best possible sports cars. One of the cars in the line-up was the first-ever Ferrari 458 Italia outfitted with an Akrapovic exhaust system. The owner took the car to the track and gave the instructors and some of the participants the option to drive the fastest Ferrari ever produced.
One of the instructors of the racing school at the Autódromo Internacional Algarve – José Monroy – invited us for a few laps in the prancing horse. The result is shown below in the gallery and the epic video footage.
Stay tuned for our full coverage released soon!