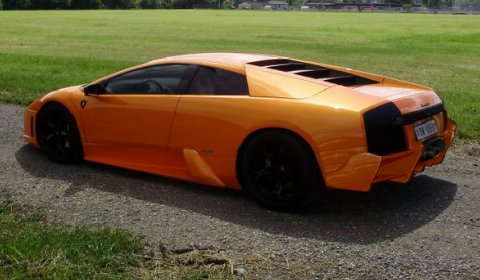 German carbon fiber specialist DMC has released a tuning program including several carbon fiber parts for the Lamborghini Murcielago. The styling package contains a front bumper, rear bumper with an integrated diffuser and side air inlets all made of 100 precent lightweight carbon fiber.
Next to the body kit the Germans offer a stainless sports rear silencer and a performance upgrade from 572 to 600hp and a torque from 479 to 495Nm. Customers can extend their exhaust system with a DMC sport metallic catalytic converter.
The tuners from Duesseldorf, Germany also offer a complete make-over using carbon fiber and fine leathers.