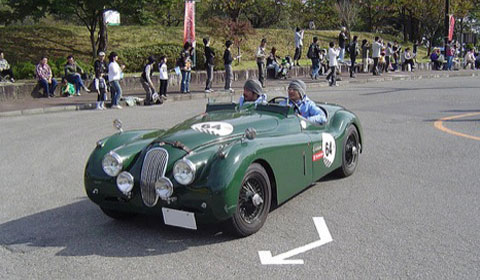 Today the Mille Miglia sets off on a 1,000 mile road race through the beautiful Italian landscape. The Mille Miglia is one of the most famous historic automotive events in the world. The Mille Miglia participants gathered yesterday in Brescia where it all starts today, 12th of May, on Piazza della Logia.
The route leads from Brescia to Bologna today, from Bologna to Rome tomorrow and back to Brescia where the teams finish on Saturday. The total route this year is just over 1.600 kilometers like the original Mille Miglia that took place between 1927 and 1957. The organizers received over 1,400 applications but only 375 teams were granted an opportunity to take part. To qualify for Mille Miglia the car has to be build between 1927 and 1957, the dates of the original Mille Miglia races.
The line-up of the Mille Miglia this year includes a range of classic sportscars of famous brands like Alfa-Romeo, Aston Martin, BMW, Bugatti, Ferrari, Fiat, Jaguar, Maserati, Mercedes and Porsche. No less than twelfe BMW 328's take part in this years Mille Miglia. Reason for this exceptional group of classic BMW's to take part in this years Mille Miglia is the celebration of the first BMW 328 to appear at the start of the Mille Miglia 75 years ago.
Among the drivers of the BMW's are high ranking BMW officials and celebrities like Rowan Atkinson. BMW is not the only brand celebrating something this edition of the Mille Miglia, Jaguar celebrates 50 years of Jaguar E-Type and although the E-type doesn't qualify to participate in the Mille Miglia since it never took place in the original races, Jaguar took an amazing collection of classic Jaguars to Brescia this year.