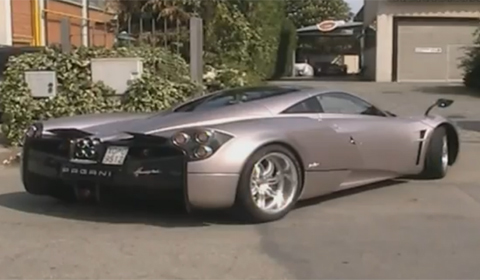 We have seen many pictures and videos of the Pagani Huayra, but we haven't enjoyed the sound coming from this Italian hypercar. The following footage answers all our endless waiting.
The Pagani Huayra is powered by a Mercedes-AMG V12 fitted with dual turbochargers. This engine produces over 700 horsepower and 1.000 Nm of torque. Thanks to these figures the top speed is above 370km/h and the acceleration from 0 to 100km/h in three seconds.
Wacth the video below to hear the car growling in the streets of the small village San Cesario sul Panaro where the Pagani headquarter is located.
[Via Autoblog.nl]