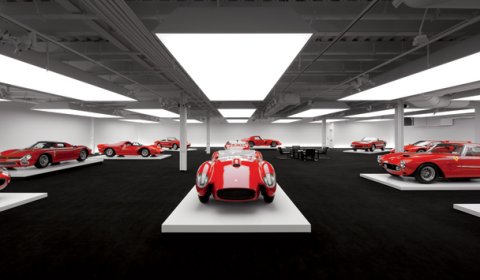 The following footage shows the world famous American fashion designer and business executive Ralph Lauren discussing his passion behind his unique car collection stored in his personal garage near Atlanta, US.
European petrol heads pay attention! From the 28th of April, a selection of Ralph Lauren's most prestigious sports cars from the 1930s to the present day is on show for the first time in Europe at Paris' Musée des Arts Décoratifs.
17 cars, chosen by the curator, outline the main phases of European automobile history. With this collection, Ralph Lauren shows the industry's biggest names: Bugatti, Alfa Romeo, Bentley, Mercedes-Benz, Jaguar, Porsche and of course Ferrari.