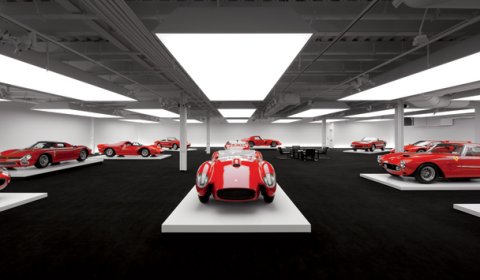 We can all talk about perfect country houses or the best garages, but this museum-like garage owned Ralph Lauren must be the most special setup we have ever seen.
With its stainless-steel counters, halogen lights, and museum-style installations, D.A.D. Garage looks nothing like an everyday, oil-stained garage. Of course not—it belongs to Ralph Lauren, who owns 60 or so of the rarest, most valuable cars in the world, including a 1938 Bugatti coupe, a 1938 Alfa Romeo Mille Miglia roadster, and the world's only 1930 Mercedes-Benz SSK "Count Trossi" roadster, all in ideal condition and all driven by the designer himself.
A reporter from Vanity fair got the option to check out the garage near Atlanta. You can read his story right here!
[Via Teamspeed]