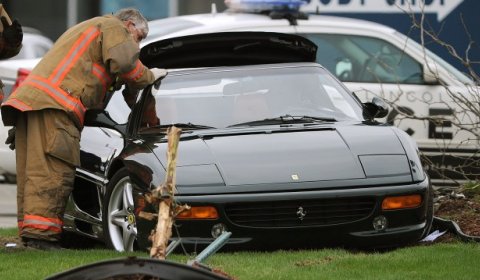 According to a police accident report in Lincoln, USA, a 1998 Ferrari Spider has been totaled and hit a parked BMW at the Husker Auto Group over the past days.
Dominico Catania, 44, of Omaha, was the behind the wheel of the Ferrari at about 9:45 a.m. The driver lost control of the car, which hit a tree, scraped a stop sign and hit a parked BMW 330xi at the dealership. The impact pushed the BMW into a parked Infiniti 635.
Catania and another man were in the car at the time of the crash. Both reported injuries, but were not hospitalized.
[Via Journalstar]