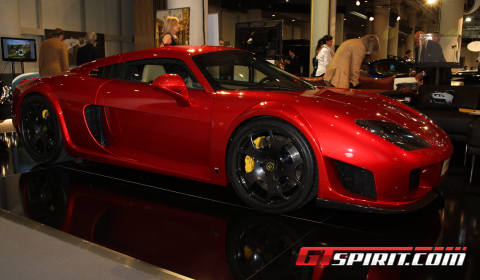 The UK-based sports car manufacturer Noble has officially released their brand new 2011 Noble M600 to the public here in Monaco. The production ready M600, shown on the pictures below, is expected to start deliveries this April.
The 4.4 liter V8 engine is coupled to a pair of turbochargers. Noble is offering three different versions, starting at 450bhp up to 550bhp and ending with the top-model having 650 horses under the hood. Sprinttime from standstill to 100km/h (62mph) will be done in just 3.0 flat and the sprint will continue up to topspeed of 360km/h (225mph).
Stay tuned for more regarding the M600.