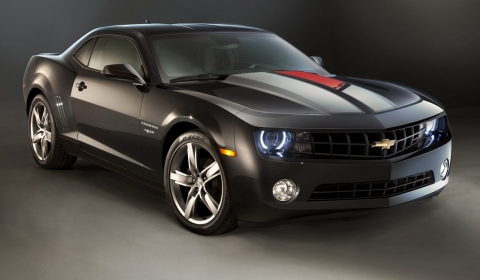 General Motors has unveiled a special-edition Chevrolet Camaro to commemorate the 45th anniversary. Chevrolet Camaro, America's most popular sports car, has received new enhancements for the 2012 model year.
Highlights include an improved version of its standard 3.6 liter direct injection V6 engine (+11hp), a new FE4 performance suspension package for SS coupes and several interior and technology improvements, such as a revised instrument panel design, new steering wheel and rear camera system.
The enhancements arrive in time for Camaro's 45th birthday, which will be celebrated with this summer's release of the 45th Anniversary Special Edition Camaro. Continuing the tradition of Camaro anniversary models, the 45th Anniversary Special Edition carries all the upgrades for 2012, with additional design elements, inside and out.