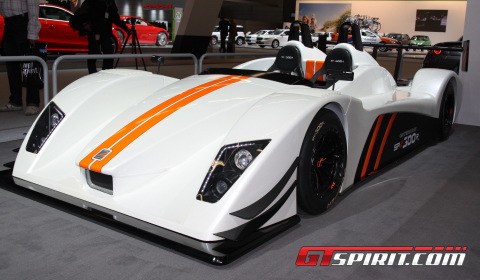 Today during the AutoRai 2011 we have a closer look at the Caterham SP/300R released in January. The brand new Caterham model is a true racing car weighing only 450kg. The Caterham uses a supercharged 300bhp Ford Duratec engine connected to a semi-automatic gearbox with an overboost button providing up to 350bhp.
Lola have taken responsibility for the chassis design. The SP/300R features an aluminium tub with a longitudinally mid-mounted engine coupled to a stress-bearing rear transaxle. Downforce is applied through the use of a flat underbody, front splitter and large rear wing.
Only 25 examples of the £ 60,000 (€ 71,800) machine scheduled to be built per year. For 2011 already 70 percent has been sold.