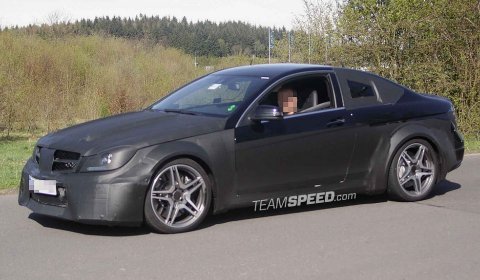 These are the very first photos of the 2012 Mercedes C63 AMG Coupe in the hotter Black Series version, following initial spyshots and renderings.
The vehicle shown has wider fenders both front and rear, with what looks like covered up air outlets at the back of the front fenders. It also has a more massive looking front bumper and a slightly different looking rear bumper.
These are the changes we can see, but there are also some changes that we can not see from the outside. The power is expected to raise to some 500 plus wild horses and the Black Series version is also expected to loose some weight.
[Via Teamspeed]