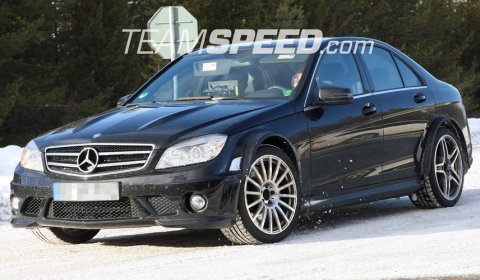 Watch out RS5, watch out M3. The guys over at Mercedes AMG are busy developing a version of the C-Class that the Bavarians should be scared over, a brand new Mercedes-Benz C63 AMG Black Series.
The Germans took a C 63 AMG and send it to the gym to get a little work out. Let it build some muscles both under the hood with more power and on the outside with wider fenders. The hand built 6.2 liter V8 is expected to deliver some 510 horsepower via the AMG seven-speed speedshift gearbox to the rear axle. Hopefully there will also be some less weight for the engine to carry around.
The wider fenders will not be the only visual changes, the front spoiler will be larger and the rear diffuser will feature some Formula 1 looks. Bigger brakes with ceramic discs will make sure the Black Series stops when needed.
These photos show a test mule for the Black Series undergoing cold weather testing in Northern Sweden. The C63 AMG Black Series saloon will be followed by a version of the C 63 AMG Coupe later on for those who want the sportier Coupe look. The C63 AMG Coupe Black Series will then be a true successor to the CLK 63 AMG Black Series first showed in 2007.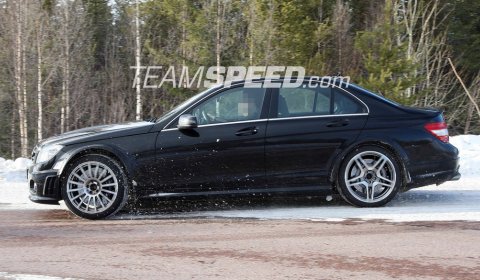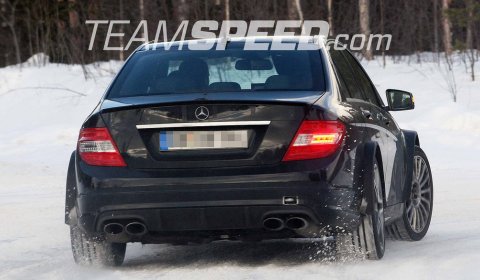 [Via Teamspeed]