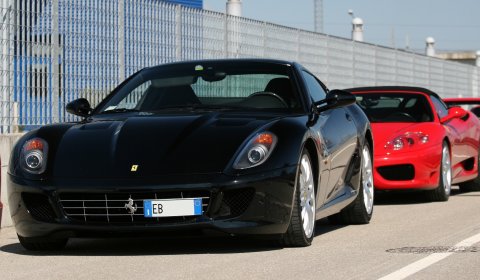 Like every year, at the end of March one of the biggest annual supercar meetings is held exclusively for Italian cars. The event is called Motori & Spori. The town of Castelfranco Emilia, near Modena was invaded by dozens of Ferraris, Maseratis and also some Lamborghinis. Our Italian reporter Matteo took the time to visit the event and made some wonderful pictures and videos.
He spotted some very special cars like an old Maserati Quattroporte, an amazing Ferrari 500 Mondial Pininfarina Spyder, several Dino 246 GTs, five Ferrari 458 Italias, one Lamborghini LP570-4 Superleggera and the incredible homemade supercars "Filandi Uragano". Oh and the meeting also included a funny regularity race.
For more pictures check Italiansupercar.net!