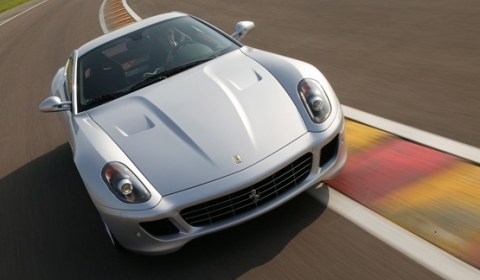 Some long awaited news for Ferrari fans and car enthusiasts alike. Ferrari will maintain the V12 in the successor of the 599. Based on the power output of the recent Ferrari FF (660hp) and the power the competition brings to the playground, the next generation Ferrari 599 will have 700hp or even more Pistonheads reports.
And while the new part-time 4WD system employed by the Ferrari FF would be compatible with the new car, we've got a definite steer that the purist rear-drive configuration will be retained. There is potential for the 4WD system to appear elsewhere, but never on Ferrari's 'ultimate' sporting machines, Pistonheads was told, and never as a 'bolt-on' addition to an existing model. All the above has been distilled from informal conversations with various Ferrari bigwigs at the FF event last week, including engineering concept boss Franco Cimatti and factory test driver Raffaele De Simone.
Raffaele also hinted the 599 replacement will be notable for adopting weight-saving tech, but that we shouldn't expect to see anything as radical as extensive use of carbon fibre in the new car's vital underpinnings. "The history of aluminium is not finished yet," he stated, while maintaining that full carbon fiber structures are still not economically viable for build volumes of more than two or three cars per day. No official date has been confirmed for the 599 replacement's launch, but production of the outgoing car has already been halted as the factory is now building the limited edition SA Aperta in its place and the launch will take place in 2012.
In 2012 we are also expecting to see a new Ferrari hyper car codenamed F70. Ferrari insiders confirmed to GTspirit that the F70 is currently under development and still set for a 2012 launch.