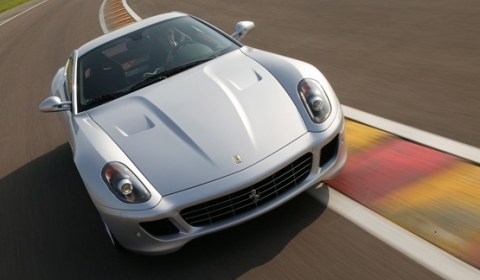 The Italian supercar manufacturer has revealed that it will produce six new models before 2013. The plans are part of Fiat's restructuring plans announced yesterday. The line-up will include a new Enzo hypercar, a roofless and a 'scuderia' version of the 458.
First in the line-up is the 458 Spyder due in 2011. The vehicle will be accompanied by a hardcore version – referred to as 'Scuderia'. Launch date is 2013. Thirdly, a new V12-powered 612 Scaglietti is coming, a car rumoured to be the first hybrid Ferrari. The new 612 has been codenamed F151, the exact name it will have isn't yet clear.
In 2012 the Italians will launch a new version of its Enzo. As discussed before, the new model is likely to be powered by either a direct-injection twin-turbo V8 or a direct-injection twin-turbo V6. The car will have active aerodynamics.
The F152, the brand new 599 GTB Fiorano replacement, is also due in 2012. Finally, a facelift of the California – named California M – is planned in 2013.
Ferrari has also said it wants to keep the differentiation between its sports cars and its grand tourers, ensuring there won't be any crossover between the 458 and 599 supercars and the 612 and California cruisers.
The firm will not make any more than four standard production models, meaning its range will stay as 458, 599, 612 and California. The Enzo is considered as a special model, and not part of its standard range.
[Via Autocar.co.uk]