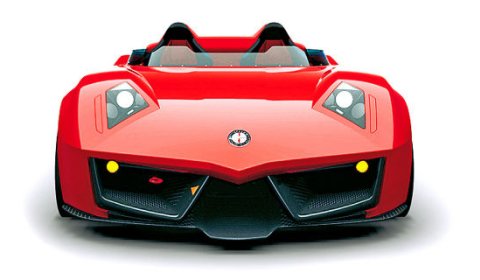 This is the brand new Spada Vetture Sport Codatronca Monza we reported on a last week. The roadster version of the unique Spada Codatronca sports car has shown its face via Autobild.de. Three pictures have leaked ahead of its unveiling at Top Marques Monaco.
Official information has not been released, but the reports indicates that vehicle will be based on a Corvette Z06 and powered by a supercharged 7.0 liter V8 engine with 700PS. The powertrain includes a six-speed manual transmission. The vehicle weighs in at about 1250kg.
Expected price tag is € 250,000.